Commercial Painting
Services
When you are looking for commercial painters near you, it is important to find a professional painting company that pays high attention to detail, has years of painting experience, and will work with you to find you the best painting solutions for your specific needs. That's exactly what Colour Envy Painting is. 
Our Customers'
Industries
No matter your industry, our team of professional painters will complete your commercial painting services on time and within your budget. We will happily serve industries such as automotive, property management, healthcare, child care, legal, hospitality, event, education and more. Contact us for a free quote today!
Here at Colour Envy Painting, we understand that our clients rarely only need commercial painting services. Other services such as colour consultation, power washing, and water damage repair are often also desired. Our team will always go above and beyond to ensure all of your needs are met which is why we gladly provide these additional services. 
Providing
UNMATCHED EXPERTISE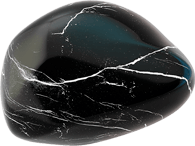 Contact our team of commercial building painters in Edmonton today!