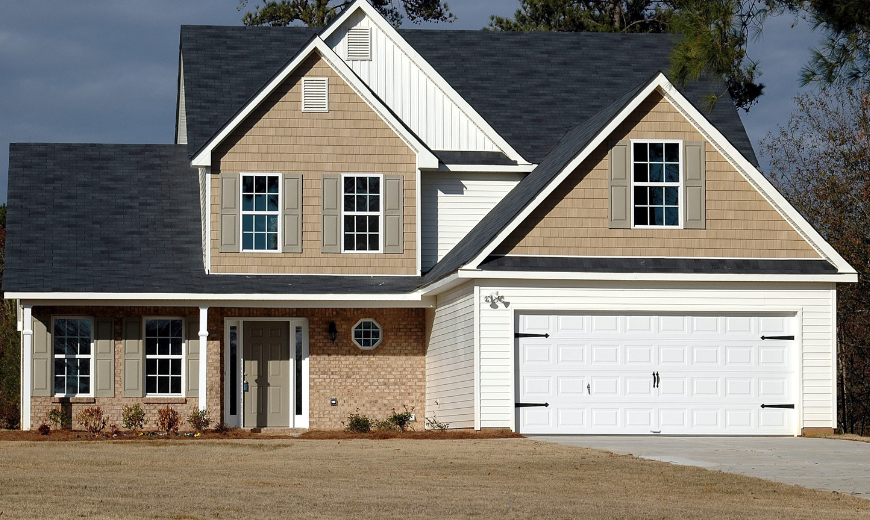 Garage Door Painting Services
When a visitor arrives at your home, one of the first things that they will see is your garage door. It's important for you to ensure that your property is making a good first impression. That's where our team of professional garage door painters comes in! Whether you have a wood garage door, an aluminum garage door, or a steel garage door, our team will help you revamp your garage with a fresh, beautiful coat of paint. Want to paint the trim and walls in your garage as well? We can do that too.
Getting Your Garage Professionally Painted
When you start looking for garage door painting services near you, you will want to find a professional painting company that can bring your vision to life. Colour Envy Painting is exactly that. From stripping your old paint and priming the surface to adding that final coat to achieve the smoothest finish of your chosen colour, our team stays dedicated to unmatched paint precision. 
Whether your garage is the perfect man cave where you keep and work on all of your toys, a space that holds all of your gear for adventuring, or a part of your home that has become buried under endless stacks of boxes, we will help you find the perfect paint colour for it. Plus, if there are any cracks, holes, or scrapes on your garage walls or in your garage door, our team will easily repair them for you prior to painting.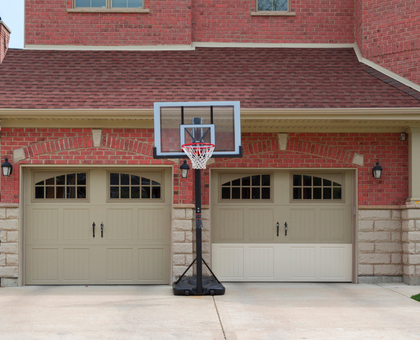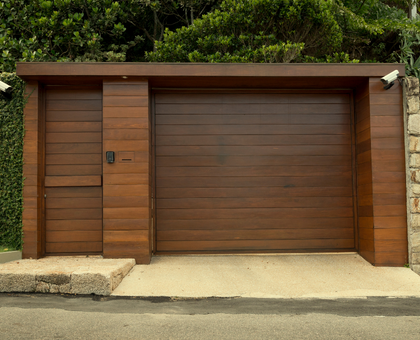 Rather than spending your weekend painting your garage walls, trim, or garage door, leave it up to the professional painting team here at Colour Envy Painting. We want you to be able to spend your time doing things you love with people you love, not rolling paint up and down your walls. 
Your garage will often undergo signficiantly more wear and tear than the rest of your home, from weather and elements battering against the door to skis, strollers, and storage boxes bumping up the walls on the inside. When it's time to patch the drywall, fill in the cracks, and repaint it, we are the garage door painters near you that you can trust. 
Benefits of Professional Garage Door Painting
Saves you time & stress
Ensures it's done right
Extends the lifespan of your garage
Refreshes the look of your property
Protects the door from the elements
Gives you the chance to repair/fix issues
Increases the value of your home
Lets you switch up the style and colour
Cost of Professionally Painting Garage Doors
Every one of our garage painting customers has different needs so the cost of garage painting will vary. For example, while some customers need their garage door stripped before it gets primed and painted, others will just need a second coat of paint and their trim touched up. This is why we choose to price each garage painting project individually, instead of offering generalized pricing. We provide free quotes for each painting job to ensure that our customers are paying for what they are getting and nothing more. Ready to get started on a painting project? Contact our team for your free quote today!
Colour Envy Painting is locally owned and operated here in Edmonton, Alberta. Our team of garage door painting professionals services Edmonton and the surrounding areas. These locations include Leduc, Spruce Grove, Fort Saskatchewan, St. Albert, Stony Plain, Beaumont, and Sherwood Park.  If your property isn't within these areas, definitely give our team a call still and we'll see if we are able to help you out with your painting project nonetheless. 
Your email address will not be published. Required fields are marked *