Summertime is often when the majority of exterior painting projects take place in and around the Edmonton area. After all, we simply have to make the most of the warmer weather while we can! With residential exterior painting season coming up quickly, we wanted to provide our valued customers with our top tips for exterior painting. 
As Edmonton's best local painters, we have both years of experience and the skills necessary to complete high quality painting projects for you. If you're looking to get the exterior of your home painted this summer, feel free to reach out to our team! 
And, with that, let's dive right into our top 6 exterior painting tips! 
1. Hire professional painters.
First and foremost, if you want a high-quality exterior painting job, it's important to hire the professionals. Although DIY'ing your exterior painting may seem like the best option at first, hiring a professional painting company is well worth the time, money, and effort. 
In our last blog post, Why Is Hiring Professional Edmonton Painters to Paint Your House Worth It?, we discuss six important reasons why hiring professional local painters is worth it. 
2. Pressure wash or dry brush any debris from the home's exterior. 
Debris such as loose dirt or dust on your home's exterior can actually inhibit the adhesion of the paint, resulting in a low quality paint job. This debris can negatively affect the painting tools, paint-drying process, and end-result texture of your home. By pressure washing or dry brushing your home's exterior prior to painting it, you'll be able to make sure that the new coat of paint bonds properly with the coat underneath, leaving you with the best looking finish.
If you choose to pressure wash, rather than dry brush, make sure that you let the exterior of your home dry completely before painting it. Wet surfaces will not promote proper adhesion or allow the paint to dry properly. Professional local painters that you hire to complete your exterior painting project will always make sure to properly prepare the exterior surface prior to painting.
Note: If you are pressure washing cedar siding prior to painting it, make sure to be extremely careful. If the pressure that you use is too high or if you are not careful with how you do it, you can damage the siding. This is called 'burning' the wood and essentially leaves behind marks that look as though you were etching into the surface. 
3. For vinyl siding, make sure to find a vinyl-safe paint. 
If you have vinyl siding and are looking for exterior painting services, it's essential that you choose a paint that is vinyl-safe for your project. Not only can there be adhesion issues with specific paints that aren't vinyl-safe, but dark colours can actually cause your siding to warp in hot temperatures. 
Your exterior paint causing damages to your home is the very last thing we'd want to happen to you. There are vinyl-safe paints that our team of professional local painters can help to suggest to you, but investigating the paint itself prior to painting your vinyl siding is essential to the integrity and quality of your exterior painting! 
4. Make sure you paint in appropriate temperatures and weather conditions. 
When completing exterior painting projects, make sure to keep weather conditions and temperature in mind. For your exterior paint to dry properly, a good rule of thumb is that the temperature should be above 5 degrees Celsius for a minimum of 24 hours. Although this rule may not always apply, if you follow it, most products should be safe. 
If you want to learn a bit more about how temperature and weather affect the drying process for exterior painting, feel free to give our blog, Best Timing For Residential Painting Projects in Edmonton, a read! 
5. Apply at least 2 coats of paint to your exterior surfaces. 
With essentially any exterior painting project, you want to apply 2 coats of coverage to the surface. From our 5+ years of experience, we have found that 1 coat does not look good due to the elements but 2 will do the trick. However, 2 coats will only be effective if you've properly cleaned and prepared the surface itself prior to painting. 
These 2 coats will create an even colour that will last much longer than one single coat will. Chat with the local painters that you hire for your exterior painting project about which paints are the most effective and provide the best coverage and finish.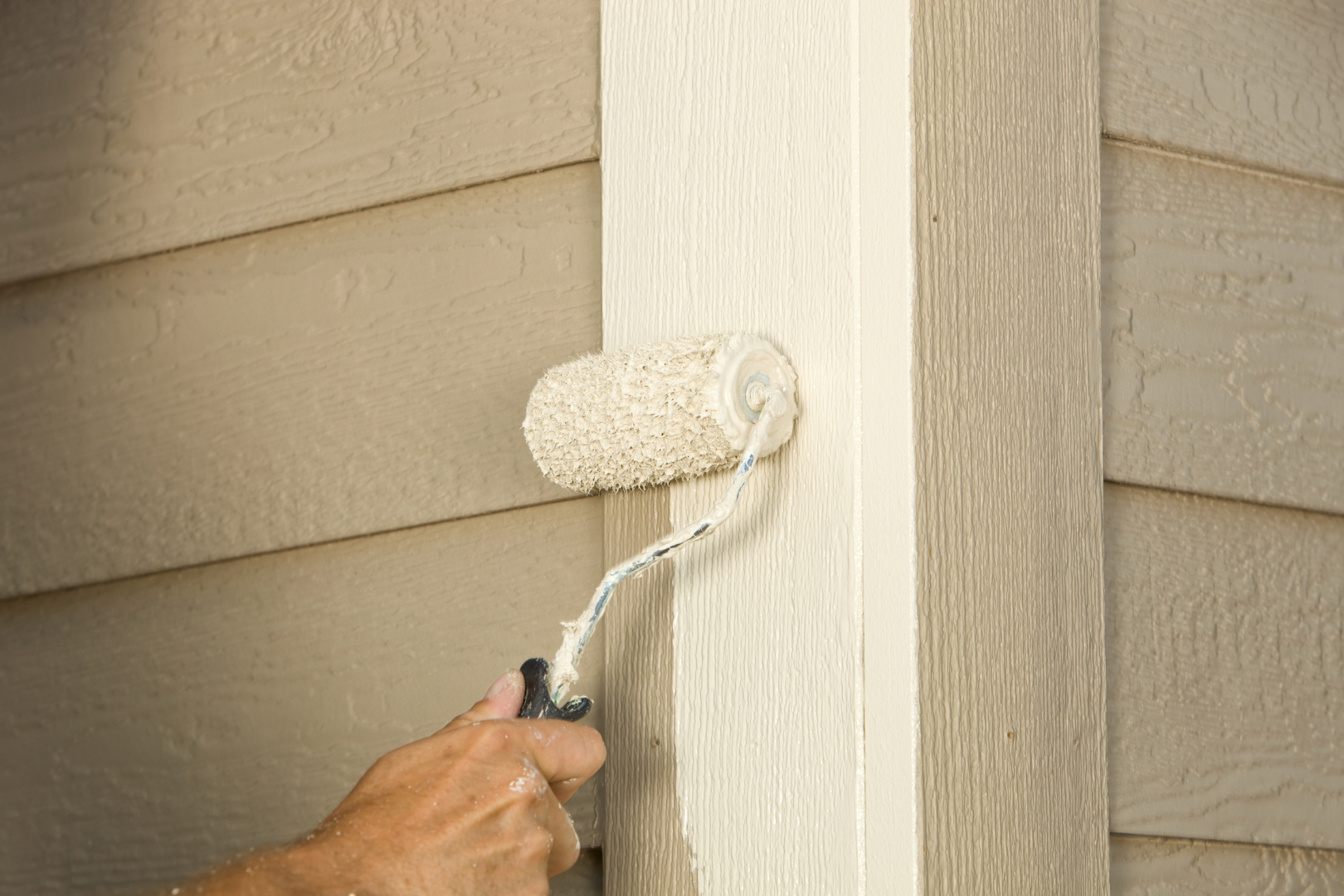 6. As usual, make sure you wait for the first coat to dry before applying another.
This tip applies to all painting projects – residential, commercial, interior, and exterior! Your first coat of paint needs to be completely dry in order for the second coat of paint to apply and dry properly. 
If you don't follow this rule, the exterior paint on your home will likely flake, clump, peel, or streak as it dries, leaving you with a bad final result. This tip is truly essential to a beautiful finish on your home. 
---
There you have it – the top 6 tips for exterior painting from Edmonton's best local painters. We hope that these tips were helpful and provided you with some extra knowledge regarding external painting projects. 
Our team of professional local painters is ready to help you bring colour to your life and transform your home this summer! Give us a call at 780-651-1525 today.