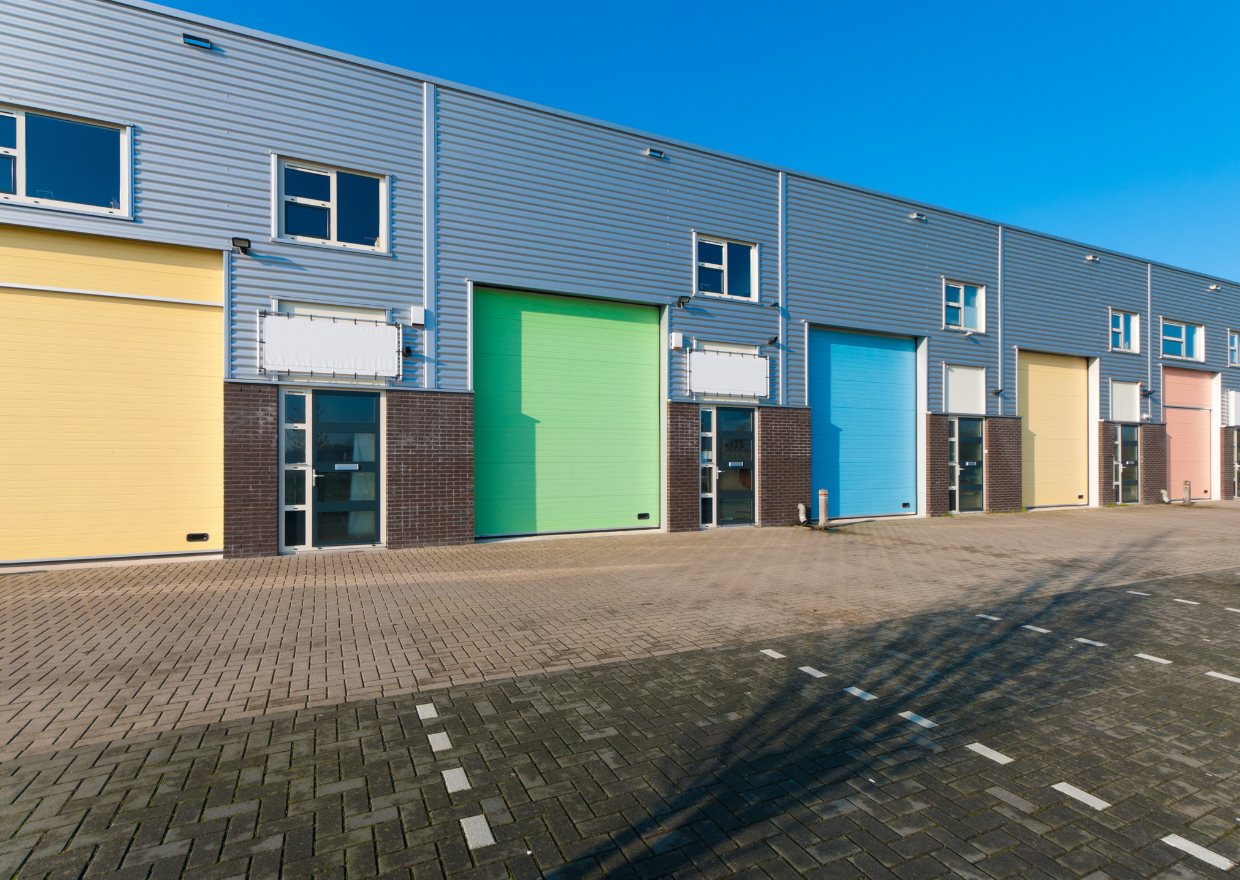 Exterior Painting Services for Businesses & Commercial Properties
When you own a commercial property, you know how much first impressions matter. No matter how well kept or beautifully decorated your building's interior is, if the exterior paint is chipping or faded, you will attract less visitors. That's where our outstanding commercial exterior painting services come in! With our professional team by your side, you will be able to keep your building in great shape and entice passersby.
We Work With All Types of Commercial Clients
Our team of professional exterior painters in Edmonton will happily work with a wide variety of industries. As experts in both residential and commercial painting, we provide unmatched precision while staying within your budget and finishing your project on time. Whatever industry you are in, we will gladly work with you to customize our exterior painting services to your exact needs. Some of the industries that we work with are listed below, however, if don't see yours, feel free to reach out to our team and we will see if we can help you out with your commercial exterior painting project.
Industries That We Work With
Building owners & property managers
Education centres
Garages & automotive shops
Hospitality
Medical facilities
Event centres
Child care centres
Legal offices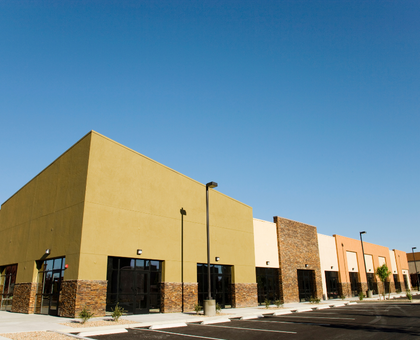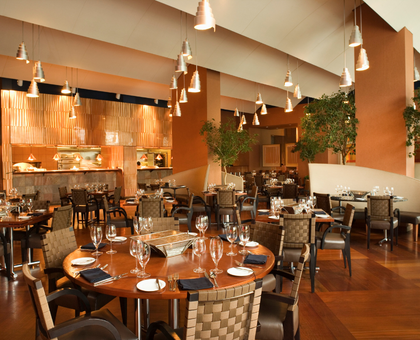 Benefits of Getting Exterior Painting Services
Improves your building's value
Protects your building against the elements
Is a cost-effective way to revamp the interior
Helps maintain quality of the building
Gives you the chance to switch up the colour
Improves employee or tenant moods
Attracts more customers, visitors, or tenants
Shows a high level of care for the building
Commercial Exterior Painting Cost
We recognize that each commercial building is different and our clients' needs will vary from one project to the next. That is why, rather than providing generalized pricing, we quote each job individually and for free. It is of the utmost importance to us to provide high-quality, cost-effective painting services for our valued clients. Providing individualized quotes for each painting project allows us to do so. When you're ready to move forward with your commercial exterior painting project, give our team a call at 780-651-1525 to get started on your free quote. 
High quality, attentive customer service is very important to our team and something we offer from the start to the end of your painting project with us. As mentioned, each commercial exterior paint project is different and our team will make sure to work with you to provide the service and attention that you need. When we help you to transform the exterior of your commercial property, here is what the process will look like in four simple steps:
Frequently Asked Questions
What type of paint do you use for painting commercial buildings?
For the most part for interior painting, we primarily use interior laytex paints in a variety of finishes. We have also applied stains and clear coat sealants for wood feature surfaces. When it comes to exterior painting, we use water-based acrylic laytex paints which can be applied to a variety of exterior surfaces from concrete block to wood and metals. There are epoxy paints and acrylics that can be applied to high traffic exterior metal surfaces. 
How often should a commercial building's exterior be painted?
How frequently you need to paint your commercial property will depend on a few different factors and will vary from building to building. The typical wear and tear on a child care centre, for example, will be vastly different from the wear and tear that an ice cream shop will see. The more wear and tear a commercial building undergos, the more frequently you will need to paint its interior. On average, most commercial buildings will require a fresh paint job at least every 3-6 years. If you are unsure of whether or not your building needs an updated paint job, give our team a call and we will be happy to chat with you about your needs.
What is the difference between commercial and residential painting?
Residential painting is any painting done on the interior or exterior of houses, apartments, condos, etc. for the resident of the home. On the other hand, commercial painting is any interior or exterior painting done on or in commercial buildings (shops, garages, offices, etc.). However, commercial painting also includes any condo, apartment, or home painting that is requested by building owners or property managers who are not the residents of the home. 
Here at Colour Envy Painting, we are proud to be locally owned and operated in Edmonton. We provide our exterior commercial painting services within Edmonton and the surrounding areas, including: Leduc, Beaumont, Sherwood Park, Fort Saskatchewan, St. Albert, Spruce Grove, Stony Plain, and Morinville. However, we are happy to chat with you about your painting needs if you are outside of these specific areas. Just give our team a call at 780-651-1525 and we will see what we can do for you.
Your email address will not be published. Required fields are marked *