Is it that time of year? You're eagerly preparing for a summer road trip with your family, friends, and pets. As you admire your beautiful car, does your smile fade at the sight of a worn-out, scattered-paint, and outdated garage door? Fear not! Summer presents the perfect opportunity to give your garage a fresh coat of paint. As proud residents of Edmonton, a city renowned for its stunning landscapes and challenging weather, we understand the significance of painting your garage door correctly to ensure its long-lasting allure. In this article, we will discuss common mistakes to avoid when painting your garage door, tailored specifically for Edmonton residents. A well-painted garage door not only elevates your property's curb appeal but also provides vital protection against the elements. By familiarizing yourself with these pitfalls, you can achieve a successful and enduring paint job. So, let's explore the key mistakes to avoid when painting your garage door in Edmonton.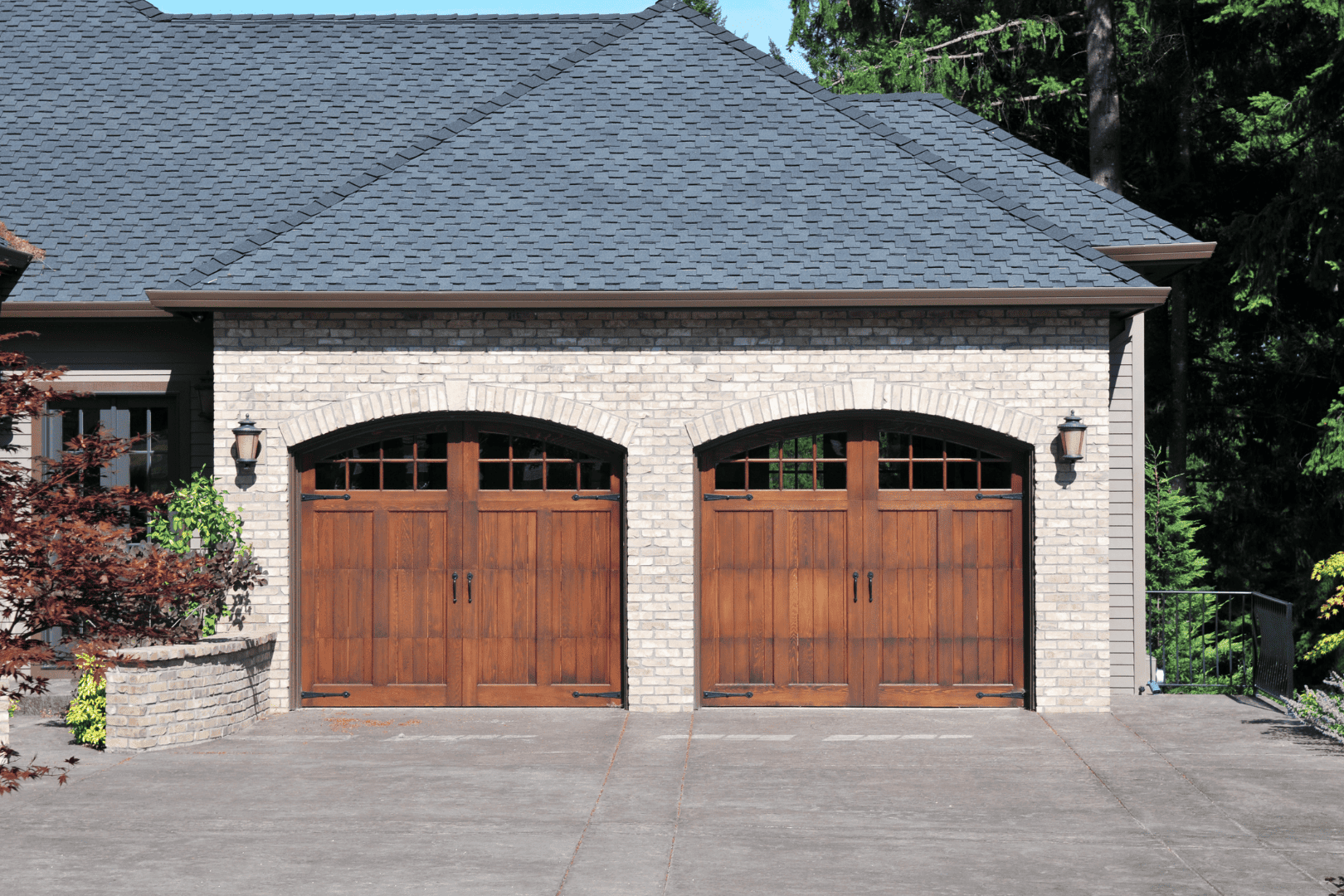 1. Choosing the Wrong Paint
The first mistake many homeowners make is selecting the wrong type of paint for their garage door. It's crucial to consider the material of your garage door and choose a paint that is specifically formulated for it. Whether you have a metal, wood, or vinyl garage door, each requires a different kind of paint. Here are some recommendations for each material type, ensuring you choose the right paint that adheres well and provides adequate protection. If you're unsure, it's always a good idea to consult a local garage door painting service, like us at Colour Envy Painting, for professional advice tailored to your specific needs.
a) Wood Garage Doors
For wood garage doors, it's essential to use an exterior-grade paint that provides durability and protection against the elements. Choose an acrylic latex or oil-based paint specifically designed for exterior wood surfaces. Look for a paint that offers excellent adhesion and flexibility to prevent cracking or peeling. Opt for a paint with UV resistance to prevent fading and discoloration when exposed to sunlight.
b) Vinyl Garage Doors
When painting a vinyl garage door, look for a paint specifically formulated for vinyl or plastic surfaces. Choose a paint that offers good adhesion and flexibility to accommodate the expansion and contraction of the vinyl material. Opt for a paint with UV resistance to prevent fading and ensure long-lasting color vibrancy.
c) Metal Garage Doors
For metal garage doors, select a high-quality exterior-grade paint formulated for metal surfaces. Choose a paint that provides rust and corrosion resistance to prolong the lifespan of the door. Look for a paint that offers excellent adhesion and flexibility to withstand temperature fluctuations, this is essential as we live in Edmonton (long winters!).
2. Lack of Surface Preparation
Another common mistake is neglecting proper surface preparation. Painting over a dirty, rough, or peeling surface will compromise the quality and longevity of the paint job. We will guide you through the essential steps of cleaning, sanding, and repairing your garage door surface before applying paint. By investing time in proper preparation, you will achieve a smooth and professional-looking finish. Here is a step-by-step procedure to follow:
a) Cleaning the Surface: Start by removing any dirt, dust, or debris from the garage door surface. You can use a soft brush, broom, or a mild detergent solution to clean the surface thoroughly. Allow the surface to dry completely before proceeding.
b) Sanding: Use sandpaper (medium to fine grit) or a sanding block to smooth out any rough areas, peeling paint, or imperfections on the garage door surface. Sand in the direction of the wood grain or in even strokes for metal or vinyl surfaces. This will promote better paint adhesion and a uniform finish.
c) Repairing Damaged Areas: Inspect the garage door surface for any cracks, holes, or damaged sections.
d) Priming: If you are painting over bare wood or a repaired area, applying a primer will enhance paint adhesion and ensure an even finish.
e) Applying Paint: Once the surface is clean, sanded, and repaired (and primed if necessary), you can proceed with applying the paint.
3. Skipping Primer
Priming is often overlooked but is essential for a successful garage door painting project. Using a high-quality primer that is compatible with your paint provides several benefits:
Improved Adhesion: Primer helps the paint adhere better to the surface, especially on bare wood, repaired areas, or different materials.
Enhanced Coverage: Primer evens out the surface, hiding imperfections and ensuring a smooth and uniform finish.
Increased Durability: Primer creates a protective barrier, preventing moisture damage and improving resistance to chipping, cracking, and fading.
Color Enhancement: Some primers enhance the color and vibrancy of the paint, ensuring optimal results.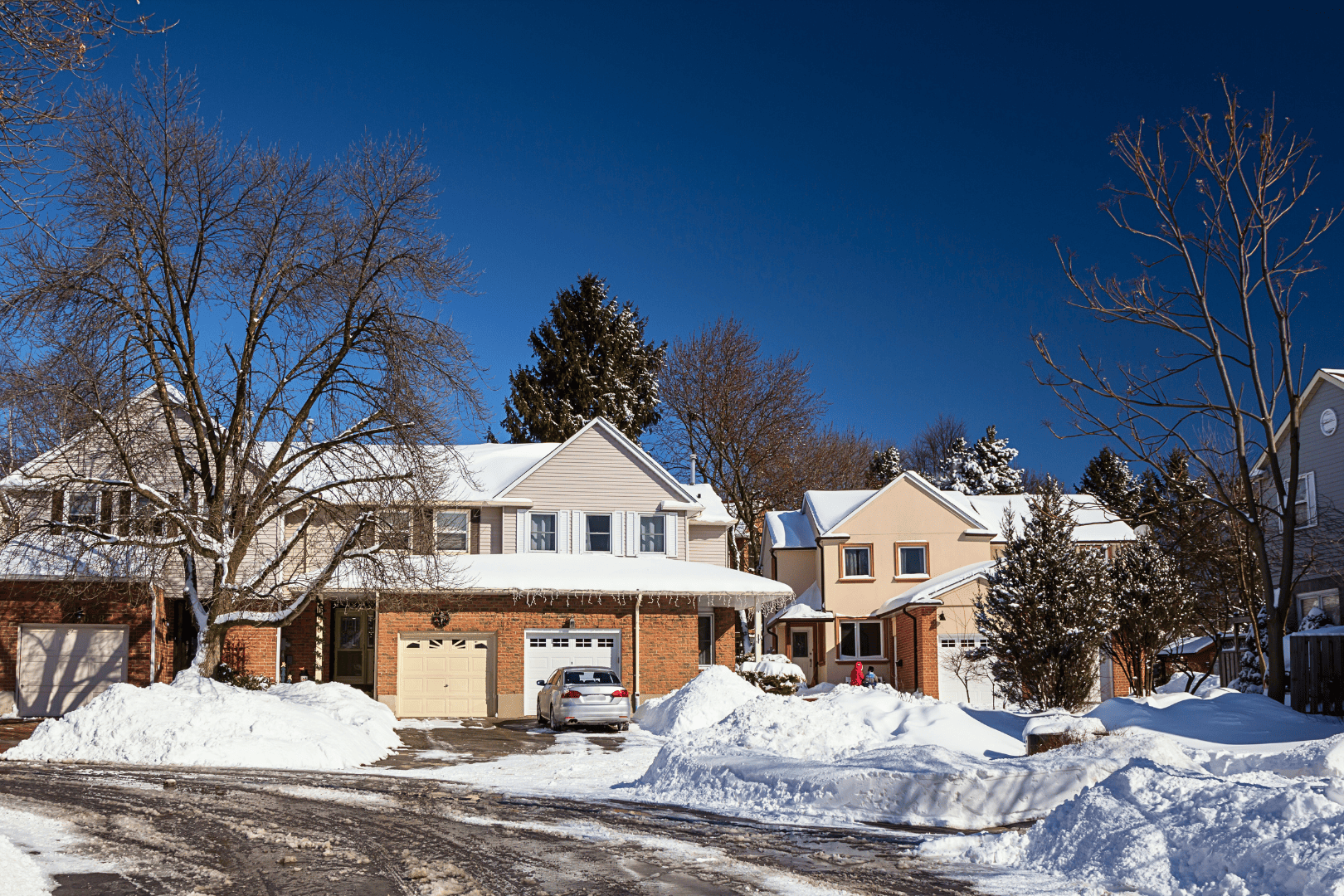 4. Inadequate Protection
Painting a garage door involves more than just the door itself. Failing to protect the surrounding areas can lead to accidental paint splatters on windows, walls, or other surfaces. It is crucial to prioritize proper masking and protection to avoid any unintended mess. By taking the necessary precautions, you can focus on achieving a flawless finish. Here are some key points to consider:
Masking: Use painter's tape to create clean edges and prevent paint bleed-through. Remove the tape while the paint is slightly wet.
Drop Cloths or Plastic Sheets: Lay them down to catch paint drips or spills and secure them in place.
Covering Objects and Furniture: Consider covering or removing them temporarily to prevent accidental paint splatters.
Proper Ventilation: Ensure good airflow to dissipate paint fumes and maintain a comfortable working environment.
5. Rushing the Process
One of the biggest mistakes in garage door painting is rushing through the project. Painting requires patience and attention to detail. Take the time to properly prepare the surface, apply multiple thin coats of paint instead of one thick coat, and allow sufficient drying time between each coat. By following a systematic approach, dedicating ample time to each step, and practicing patience, you will achieve professional-looking results that not only enhance the appearance of your garage door but also ensure its long-lasting durability.
6. Ignoring Weather Conditions
Weather conditions can significantly impact the outcome of your garage door painting project. Extreme heat, cold, or high humidity can affect the paint's drying time and adhesion. This is especially important to consider in Edmonton, where you experience six months of winter, heavy snow, wind, and extreme dryness and UV during the summer. Taking these factors into account will help you plan your painting project accordingly, ensuring optimal conditions for a successful and long-lasting finish.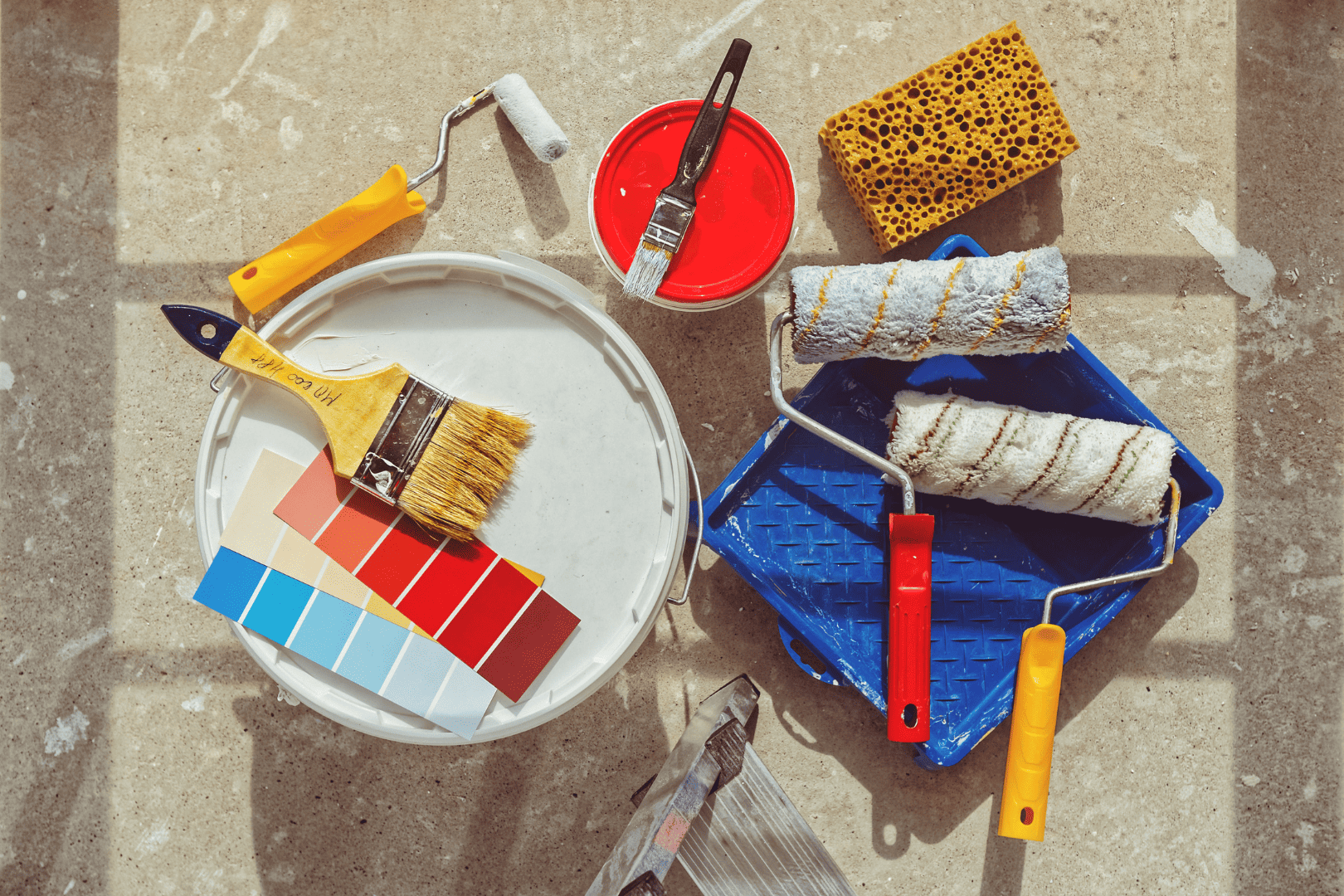 Professional Garage Painting Service in Edmonton
At Colour Envy Painting, we specialize in providing professional garage door painting services to residents in Edmonton and the surrounding areas. With our expertise and attention to detail, we can help you achieve a long-lasting and beautifully finished project.
Our experienced team understands the unique challenges posed by Edmonton's climate, including harsh winters and intense UV exposure during the summer months. We offer expert advice on the best paint options for your garage door material, ensuring durability and weather resistance. Contact us today to schedule a consultation and experience our professional painting service firsthand!
Takeaways
By avoiding these common mistakes, you can achieve a beautiful and long-lasting finish that enhances the appearance of your garage and overall property. Remember to choose the right paint, prepare the surface thoroughly, use a primer, protect the surrounding areas, take your time, and consider weather conditions. With these tips in mind, you'll be well on your way to painting your garage door in Edmonton successfully. Happy painting!