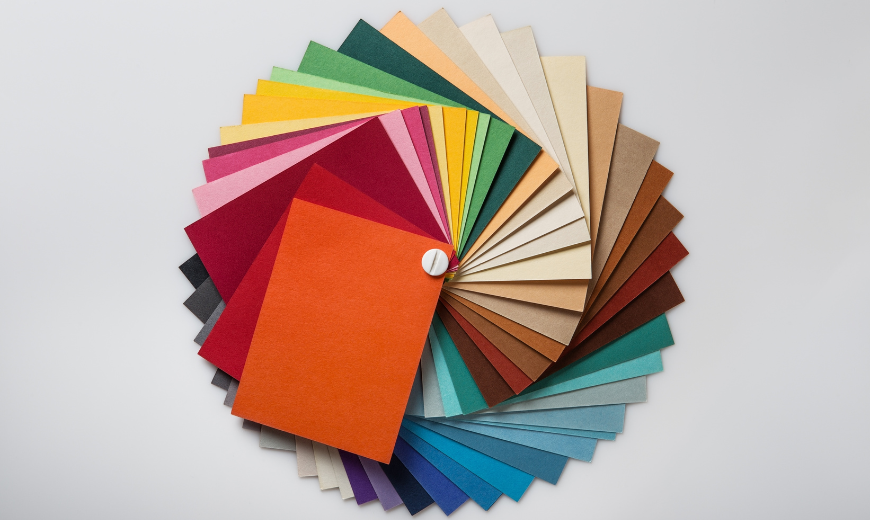 Color Consulting & Painting Services
So, you know that you want to refresh your home with a new paint colour, but you have no idea what colour you want to go with. Trust us, we totally understand. The idea of repainting can be so exciting, but you want to make sure that you're picking a colour that will complement the furniture, decor, and lighting that you already have. That's where our colour consultation services come in! With many years of industry experience under our belt, we have the colour and paint knowledge to be able to suggest colours that will work well in your space. When you request a free quote for a paint project, make sure to ask about our colour consultation services so that you can pick the colour that's best for you and your home. 
What does a colour consultation include?
Our team will happily provide a colour consultation while creating a free quote for you. During our on-site visit for your estimate, we will chat with you about your current interior design, your furniture, and the lighting to determine what colour would work best for your space. We will work with you to pick out three colours that our painters could use to transform the space. From there, the choice is all yours! Once you pick the paint colour you love the most, we will book your painting service. If you're looking for a paint colour consultant near you, you are in the right place!
Colour consultations are offered as a complementary add-on with on-site estimate appointments and will typically take about 30-45 minutes, depending on your exact needs. If you have any questions, please don't hesitate to ask our team!
Benefits of Our Colour Consultation Services
Reduces stress associated with painting
Allows you to see a few options before choosing
Helps you pick the right colour for your space
Provides you with professional colour advice
Gives you confidence in your colour choice
Provides a hassle-free service
Allows you to do the estimate & consultation together
Ensures you will be even happier with your final result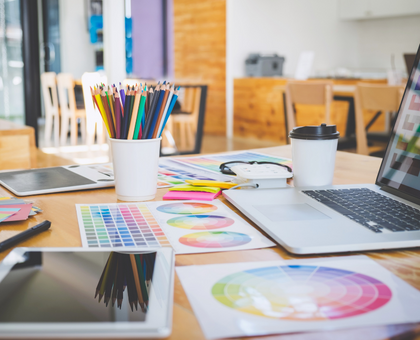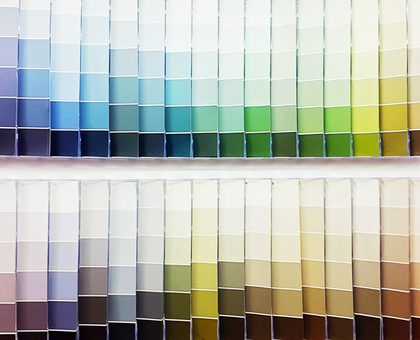 Frequently Asked Questions
Is a colour consultation worth it?
If you're not sure what colour you want to use to paint your space, a colour consultation is completely worth it. Here at Colour Envy Painting, we offer colour consultations as a complementary service when you get a free on-site estimate. These consultations won't take more than 30-45 minutes and can provide you with a great idea of what colours will look best in your space. Our colour consultations can be quick and don't cost you anything extra so they are definitely worth taking advantage of. 
What factors are considered during a colour consultation?
When our team comes out to provide you with a colour consultation for your space, we will make sure to consider a few important factors. First of all, your colour preferences; we won't suggest a bright pink if you prefer soft neutrals. Next, we will review the furniture and decor that you have or want in the space to understand your vision. We will chat with you about current colour trends in the painting industry and will make sure to touch on colour psychology. It's important that the colour you choose reflects the feeling and mood you want in your space. 
What should I expect at a colour consultation?
Our interior and exterior paint colour consultant here in Edmonton will help you to choose what colour you want to paint with. During the colour consultation, expect to answer lots of questions, show our team your space, and chat with them about your preferences. Then at the end of it, we will provide you with three colour options that we think would look excellent in your home. 
Here at Colour Envy Painting, we are proud to be locally owned and operated. Our team is based out of Edmonton but will happily provide colour consultation services in the surrounding areas including Leduc, Beaumont, Sherwood Park, Fort Saskatchewan, Spruce Grove, and Stony Plain. If you are located outside of these areas and are still looking for colour consultation services, please don't hesitate to reach out to our team. We will see what we can do for you! 
Your email address will not be published. Required fields are marked *